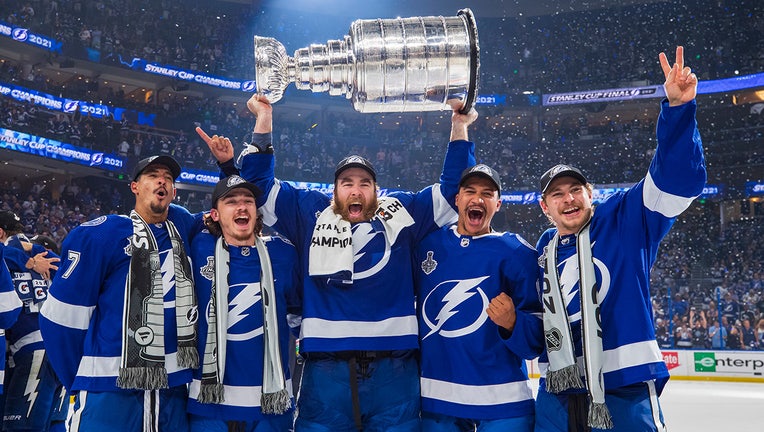 Erik Erlendsson joins the show for his second apprentice to talk about the Tampa Bay Lightning and their continued success. The Bolts had some roster changes this offseason but it hasn't affected them so far. Can they keep it up? Tune in to find out!
A Summary of Topics Covered:
2:15 Gasparilla Night?
6:30 Revamping the Roster
9:55 Joseph Breaking Out
14:20 Maroon Extended
18:45 Stamkos Returning to Form
22:20 Can Kucherov Stay Healthy?
All episodes of the show can be found on Apple Podcasts and Spotify. Be sure to subscribe, rate, and review! To get the full Hockey 411 experience, follow us on Twitter, Facebook, and Instagram.
Thanks for tuning in!